Home
Home: Providing Architectural Services in Sheffield and the Surrounding Areas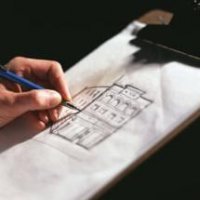 Welcome to Barber Design Limited.
We are a small friendly practice based in the North of Sheffield.
Our extensive experience of more than 20 years in architecture allows us to offer our clients a variety of services.
Introduction
The company was formed in November 2007 by Todd Barber and his wife, Marie.
Todd carries out the architectural design and planning processes, whilst Marie manages the administration and financial side of the business.
History
Todd began his career over 20 years ago with an Architectural Practice, where he gained an HNC in Building Studies. He then went on to work for a prominent local house building company (Ben Bailey Homes Ltd) before joining a national house builder (George Wimpey Ltd).
Now in his 40's, Todd has gained vast experience and is well known within the profession. Marie describes Todd as a perfectionist, taking pride in everything that he does. Our moto is 'If you are going to do it, then do it right'.
Why Choose Barber Design Limited?
Quality and price usually determine why people choose one particular business over another. We pride ourselves on our quality and attention to detail. Regardless of the size of the project, we aim to produce work to the highest professional standard.
As a small business we do not have the overheads of a larger practice and can therefore offer a very competitive price without compromising on quality. We offer a pure, honest and reliable service.
The important thing to remember is 'a well built product starts with a high quality design, so that the extension to your home or new property is all that you dreamed of'.
We look forward to working with you.